Longjoin Group's new talent training plan
Release time:2018-06-15Source:Longjoin DynamicClick:-

On June 15, 2018, "Maoming Vocational and Technical College & Longjoin Group School-Enterprise Cooperation Fair" was held in the afternoon at Lianjiang Base (Longjoin Health Science and Technology Industrial Park).
Professor Zhang Qing, Dean of the MaoMing vocational college, Deputy Secretary of the Party Committee and Chairman of the Labor Union, Luo ,Weidong and others, accompanied by leaders of the Board of Directors of Longjoin Group, Mr. Yock Chan, Group Vice President Zhou, Xingguang, and General Manager of the Industrial Park, Yuan, Qiwei, visited and had a conference to exchange opinions of school-company cooperation and established the working orientation of the next stage:
Firstly, development is top priority, talent is the first resource, innovation is the first driving force;
Secondly, school-enterprise cooperation is the only way for higher vocational education, and it is also an effective mean to solve the bottleneck of sustainable development of talents in today's companies;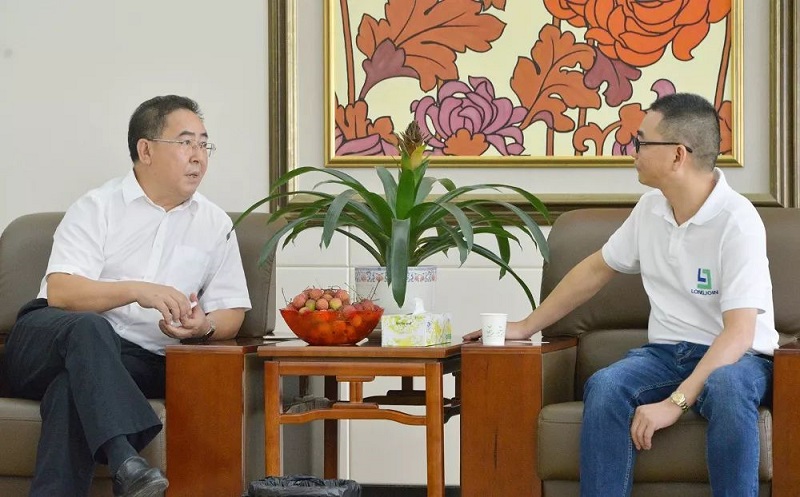 The meeting was held in a pleasant, harmonious manner. Dean Zhang, Qing fully approved the exhibition hall audio, video and frequency products, SCI-LINE command center, cinema, Budweiser KTV, OTTAMAN piano, multimedia recording studio, etc.; highly appraised the plastic, electronics, wood, piano In the production manufacturing, the humanistic concept stands a high approval of "effort, perseverance ," and lays a good foundation for the next stage of the Longjoin Group to cultivate the "knowledge + skills + innovation + values" four-dimensional talent!